What Are Old Fountain Pens Worth? (12 Valuations)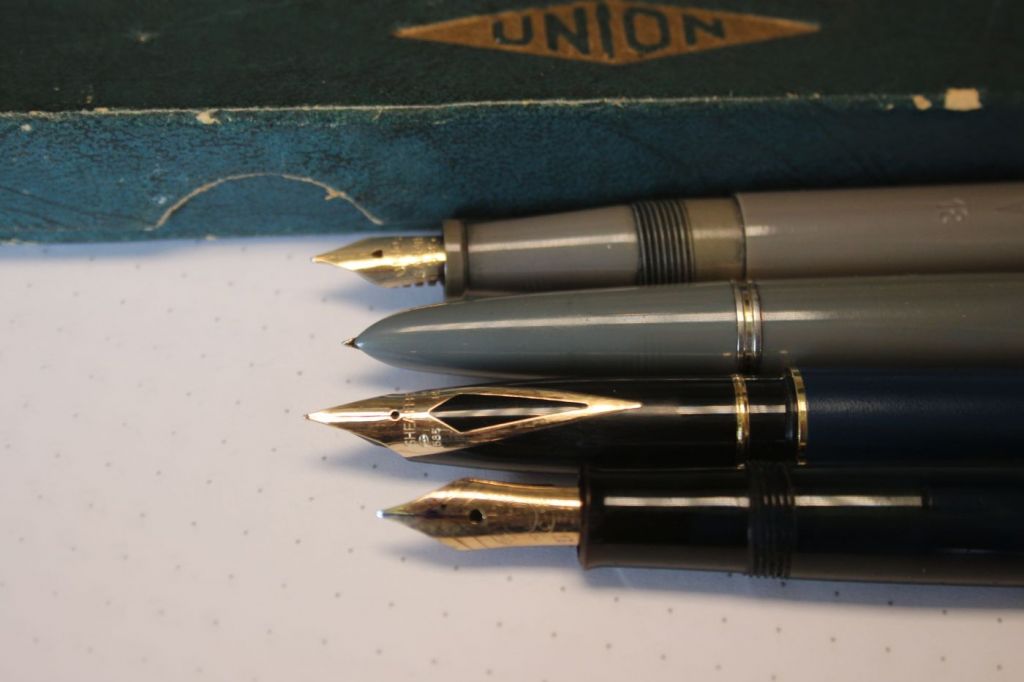 Vintage fountain pens can be quite valuable when in good condition. If you've found some old pens in the basement, this article will help you identify the value of each of them.
Old fountain pens can be quite valuable, especially when they are in good condition. Most common vintage fountain pens have a value of $50 - $150. Many vintage pens use gold nibs, which increases the value. Pens in bad condition will be worth up to 75% less, however, the nib itself can be worth $40-50 on its own.
If you're new to fountain pens, it can be hard to identify the pens and their subsequent value. Not to worry. Below, I'll help you identify each pen with pictures and descriptions, and I'll give you the exact valuation for the most common vintage fountain pens in mint, used, and bad condition.
I'll also share my exact process for identifying unknown pens and coming up with realistic valuations. If you're looking to trade in your old fountain pens and get a fair price, I think this article will be extremely helpful.
Valuations of Common Vintage Fountain Pens
Please note: the value of any pen depends on production year, nib type, variant, and of course, condition. Please keep in mind that these are all ball-park figures.
| Fountain Pen | Mint | Used | Parts |
| --- | --- | --- | --- |
| Parker Duofold | $300 | $150 | $25 |
| Waterman 52 | $250 | $125 | $25 |
| Parker 51 | $80 | $40 | $15 |
| Parker Vacumatic | $150 | $100 | $25 |
| Pelikan 140 | $150 | $100 | $25 |
| Pelikan 400 | $150 | $75 | $25 |
| Conklin Endura | $150 | $75 | $30 |
| Sheaffer Imperial | $150 | $75 | $30 |
| Sheaffer Targa | $50 | $30 | $5 |
| Wahl Eversharp Skyline | $120 | $50 | $10 |
| Esterbrook J | $50 | $30 | $5 |
| Conway Stewart 388 | $150 | $50 | $15 |
For a list of pictures of each of these models, please skip to the end of this article.
Condition makes all the difference
Mint pens are in pristine shape and either have never been used, or are restored by a fountain pen restorer.
Used pens have scratches on the pen barrel and other user marks, but the nib is in good condition.
Parts pens are in bad condition and can only be used by fountain pen restorers for parts. If the nib is still in good condition, this adds a little bit to the value.
Gold nib or not?
Many vintage fountain pens use gold nibs. Gold nibs in good conditions can be rather valuable. Just the raw gold value alone is worth $15 on average. However, fountain pen restorers will give you double or more for a high-quality nib of a popular vintage model.
I've researched the exact value of different gold nibs of 13 common models, including many mentioned in this article. If you're curious what your nib is worth, I recommend taking a look at this awesome resource. Find out what your nib is worth here.
How to Determine the Value of Your Pen
To determine the value of an unknown fountain pen, you always need the following information:
brand
model
production year
condition
market price
Sometimes, I come across pens I have no idea of the make & model. So how do I go about putting a price tag on the pen anyway? Below, I'll walk you through my exact process step by step.
What I do to determine the value of any pen:
Determine the brand
Determine the model
Determine the value
1. Determining the brand
I first determine the exact make and model of the pen. This can be a bit of an online treasure hunt. Generally, the model is stamped somewhere on the barrel of the pen (the body). If not, you can get started by scrolling through a picture list of the most common vintage pens here.
2. Determining the model
To find the model, I search for the brand catalog. Luckily, fountain pen enthusiasts are pretty obsessive characters (or at least I am), so there are very extensive catalogs for most major brands. I scroll through those and check the features they mention to find the exact model and production year.
Here are some pen brand catalogs:
3. Determining the value
To determine the pen's value, I usually go over to eBay. I look for the exact model and production year first to get a general sense of the price range.
Pro tip: make sure to select Sold Items under Show Only to get real market prices instead of the price sellers desire. You have to scroll down a bit.

Next, there are some questions to answer about the condition of your model. It's important to be brutally honest here. Do you see scratches on the barrel? It's not in mint condition then! A jeweler's loupe or magnifying glass really helps to inspect your pen properly. I know I've fooled myself on many occasions.
Questions to ask yourself:
In what condition is the barrel of the pen?
Is the nib in good condition?
What nib type is used on the pen?
Does it have the original box?
Now I try to find sold items that have similar properties to my specific pen. I take the average market price of three sold listings in the last six months. This should give you a very realistic valuation of your pen.
Examples of the Most Common Vintage Pens
These pens are taken from a previous article. Read more on each of these pens in my article The 11 Best Vintage Fountain Pens (According to Owners).
Parker Duofold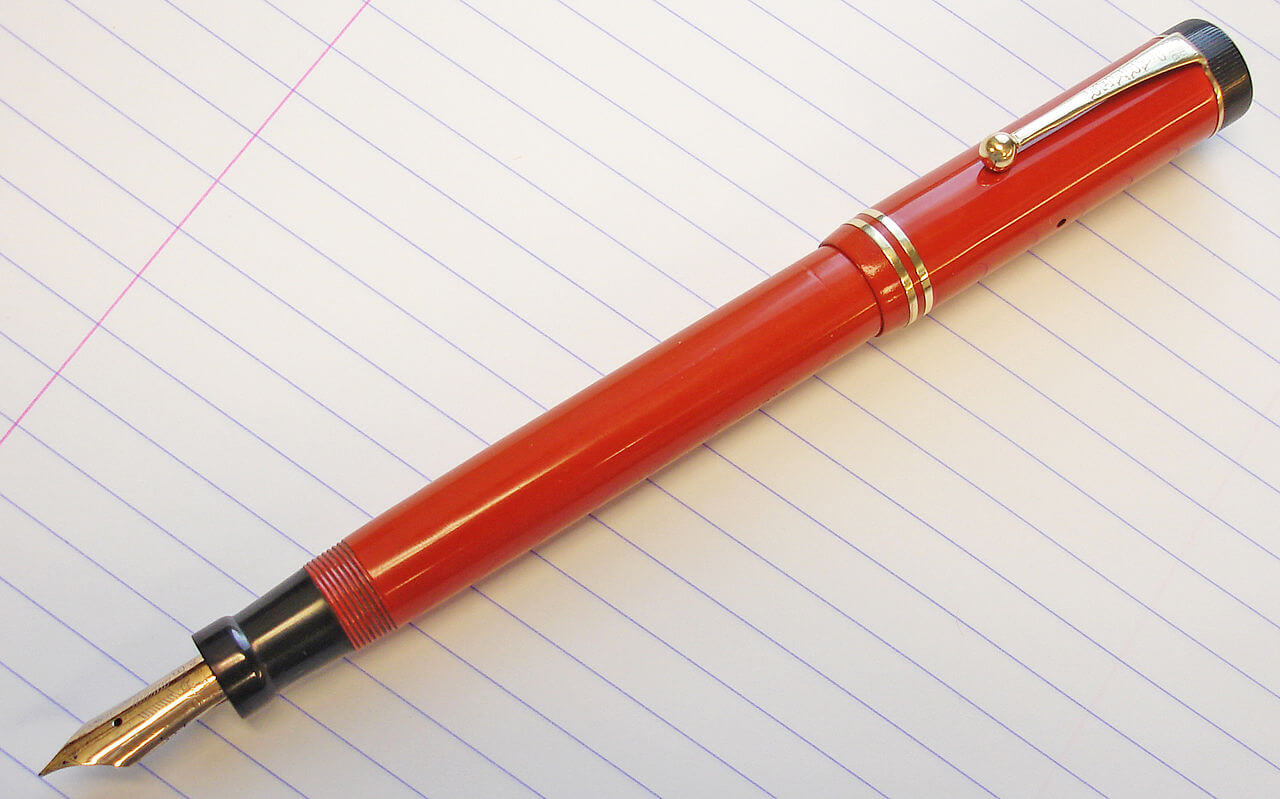 Price: around $50-300
Produced: 1921-present
Waterman 52

Price: around $250
Produced: 1915-1930s
Parker 51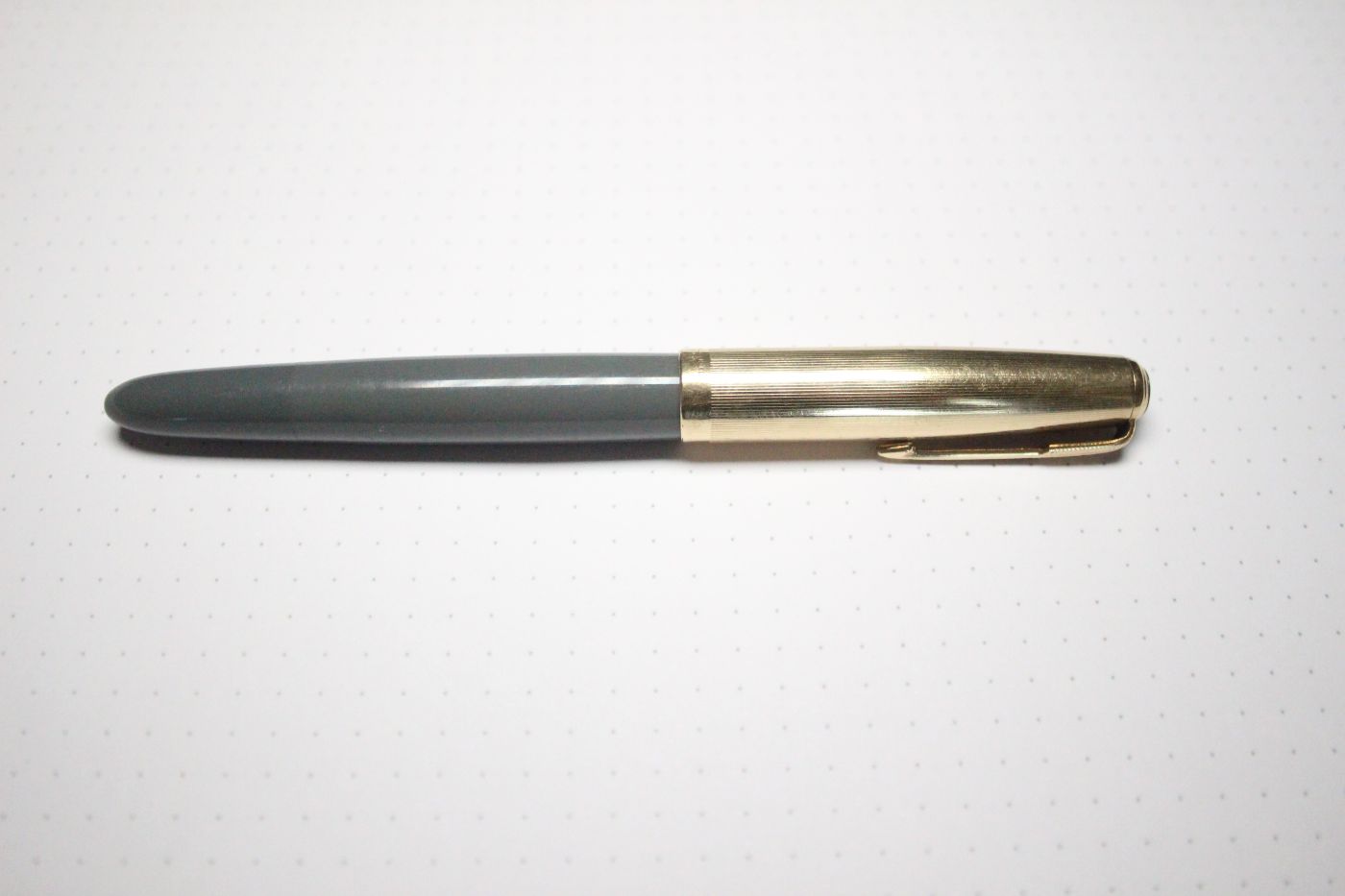 Price: $50 - $80
Produced: 1941-1970s
Parker Vacumatic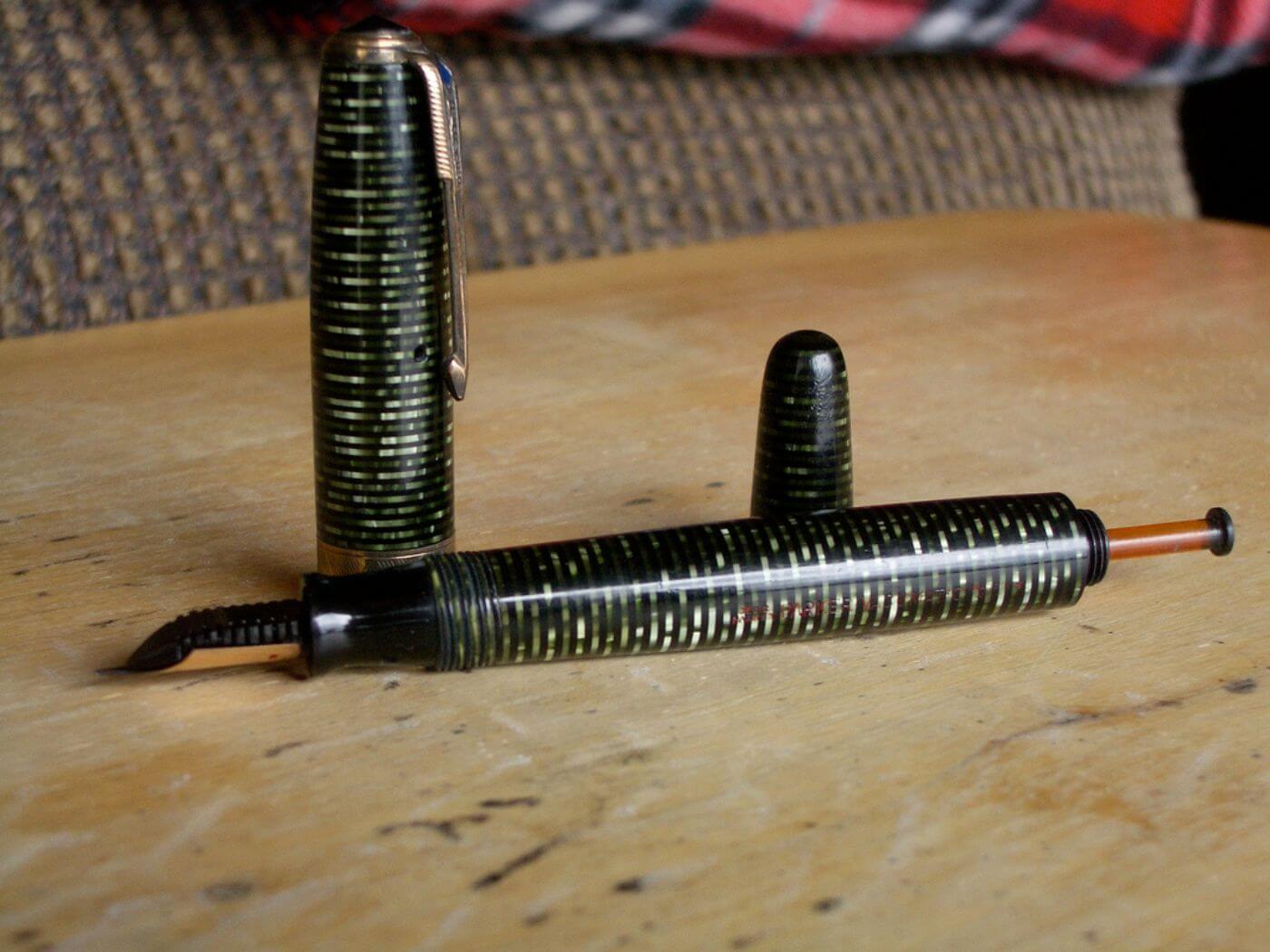 Price: $100-150
Produced: 1932-1948
Pelikan 140, 400 & 600

Price: $100-150
Produced: 1932-1948
Conklin Endura
Price: $100-150
Produced: 1920s-1930s
Sheaffer Imperial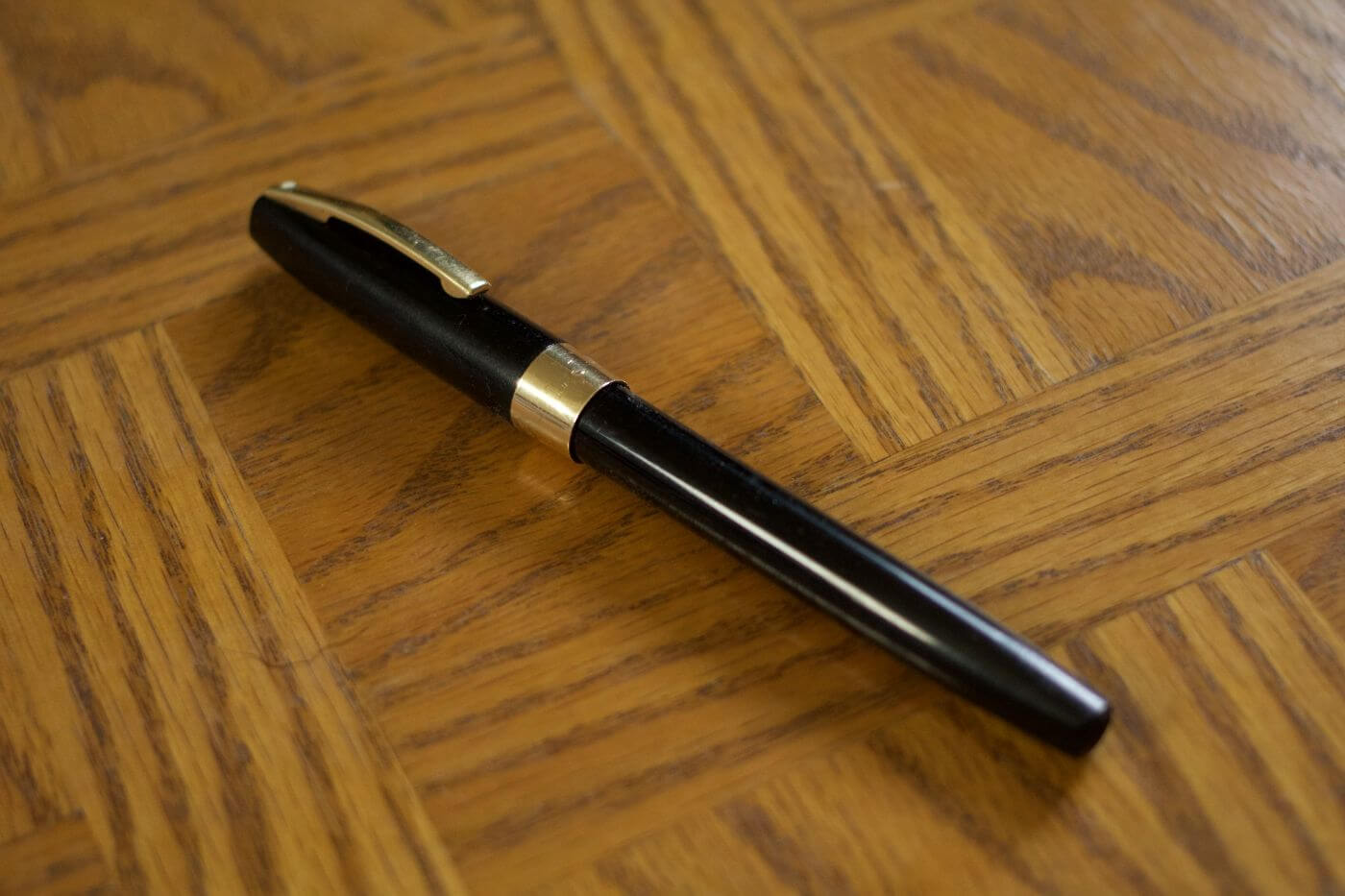 Price: $75-150
Produced: 1960s - 1970s
Sheaffer Targa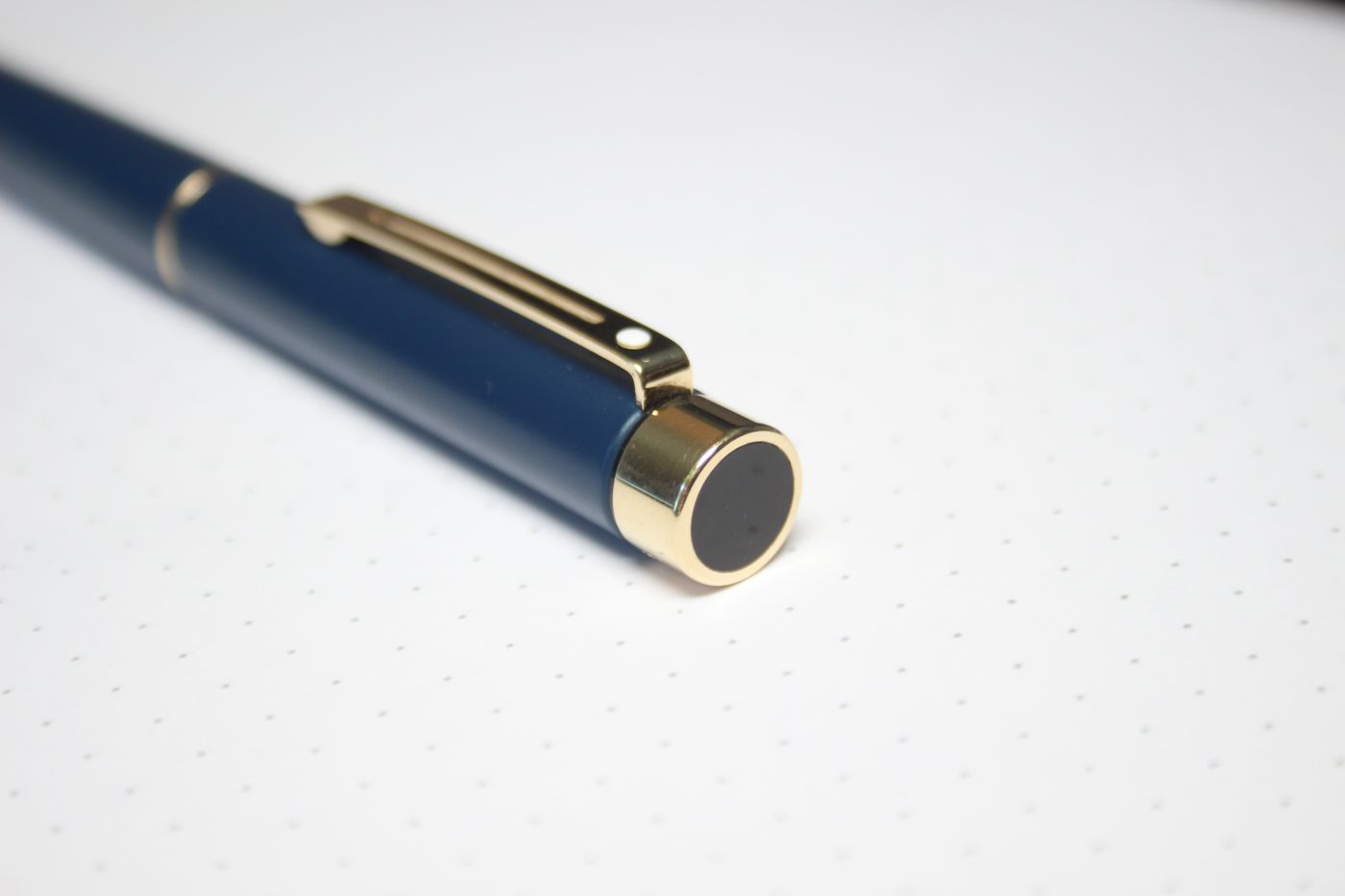 Price: $30-50
Produced: 1976-1999
Wahl Eversharp Skyline
Price: $50-120
Produced: 1941-1949
Esterbrook J

Price: $30-50
Produced: 1941-1950
Conway Stewart 388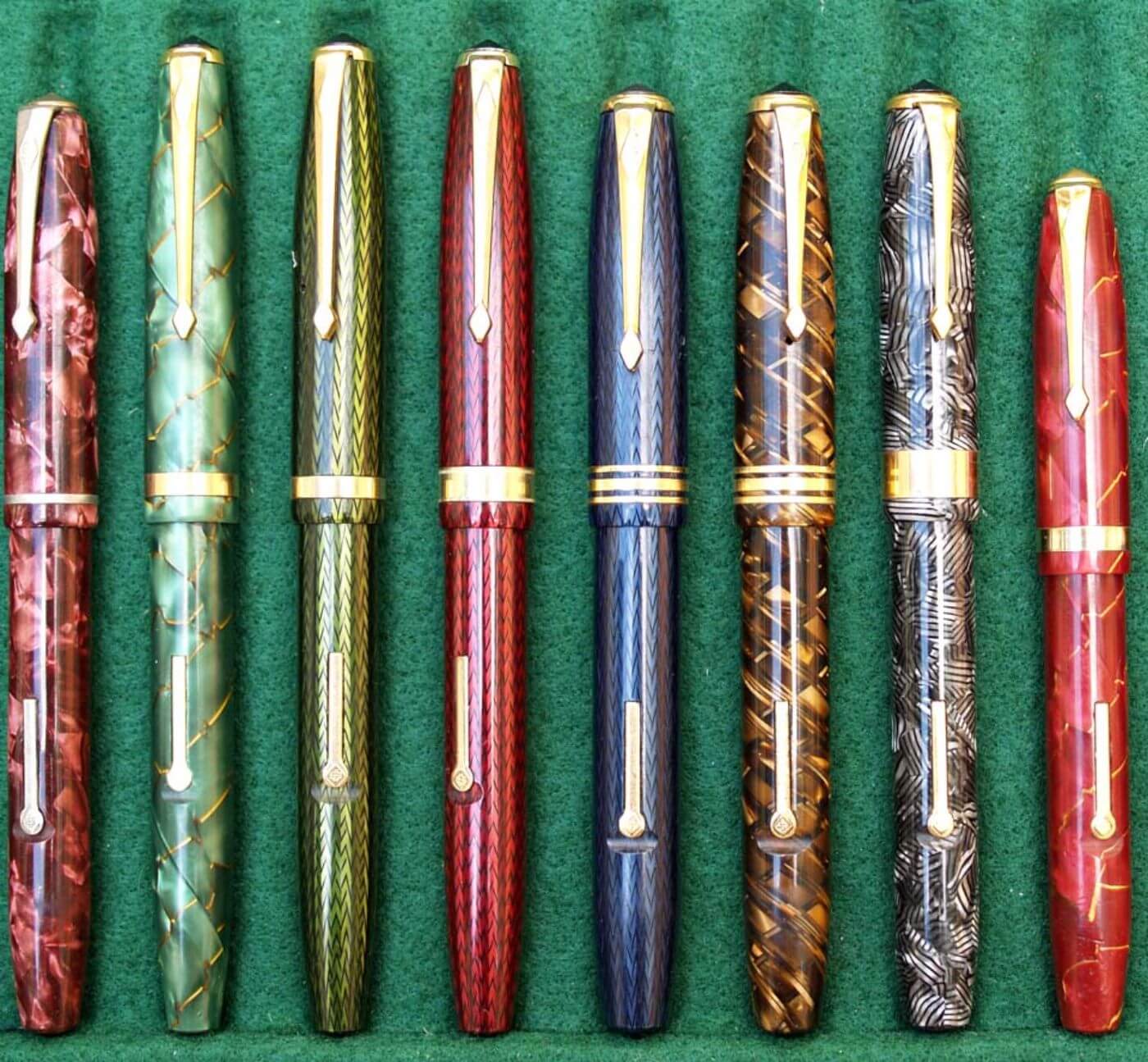 Price: $50-150
Produced: 1940s-1950s
Did you find the answer to your specific question?
👍

16
👎

32