Where To Buy Vintage Fountain Pens? (9 Surprising Places)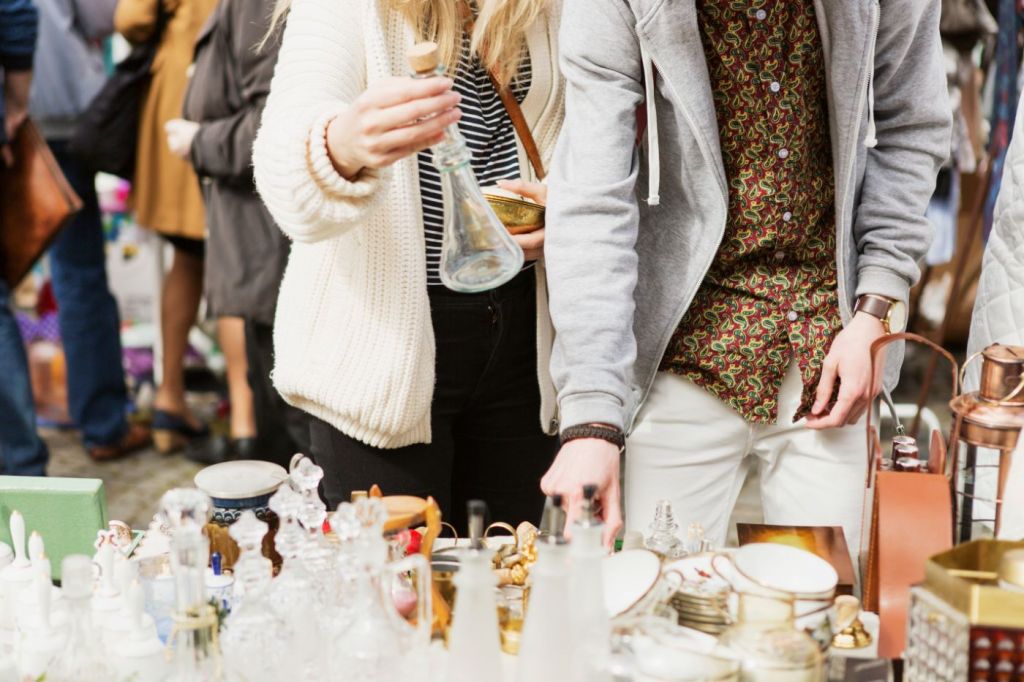 With more and more pen traders scouring the internet, vintage fountain pen bargains seem harder and harder to come by. Luckily, there are still ways to find them.
Where to buy vintage fountain pens?
But for each location, the quality and price of the pen will differ. It matters where you shop. Read on to learn where to go for your specific desires.
Where to buy vintage fountain pens in different conditions
There are a couple of ways to hunt for vintage fountain pens. You can go after restored vintage pens, barn finds (aka bargains), or the regular second-hand market. You can also get New Old Stock (NOS), which means the pens are the original and were never sold or unpacked.
| State | Place |
| --- | --- |
| Bargains | antique stores, yard sales, Craigslist |
| Restored pens | Online stores, eBay, pen shows, pen clubs, Etsy |
| New old stock | Online stores |
| Regular second-hand | Pen shows, pen clubs, eBay, Craigslist, antique stores, /Pen_Swap |
For restored vintage pens and new old stock, I've included a list with renowned online stores at the end of this article.
If you're like me, you prefer to find bargains, and pay a small sum for a pen that might or might not be worth it.
With the internet, finding vintage pens is easier than ever, but online, you'll also have to compete with professional collectors and resellers, who know their stuff quite well.
Luckily there are still places you can find good vintage bargains without getting into a bidding war with pros.
Antique stores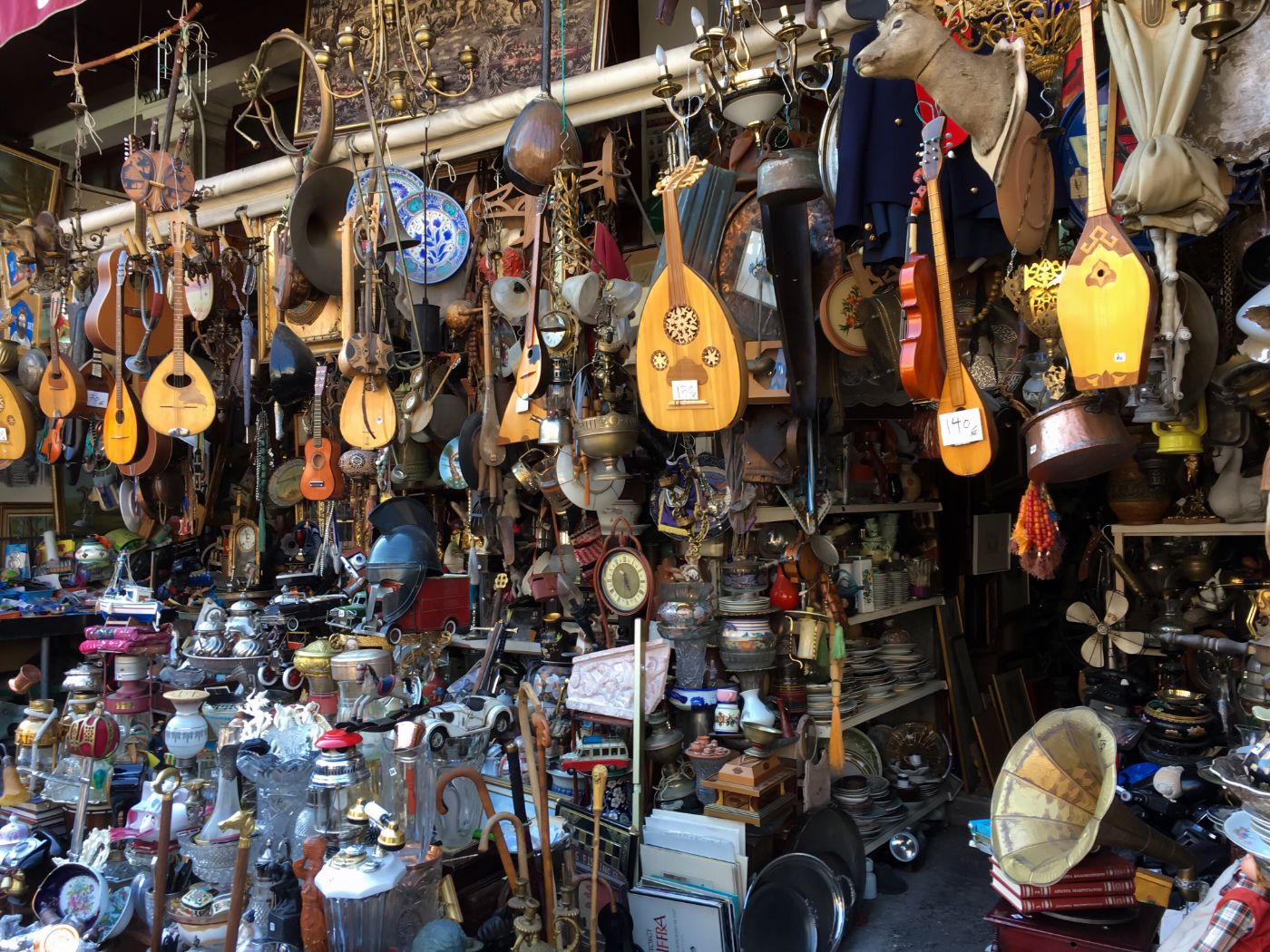 Not that long ago, my mum bought me a vintage fountain pen from the local antique store. It wasn't in great shape - the inside was in a thousand pieces - so she asked for a discount. She paid $5 for the pen.
When I inspected the pen, everything looked fine. The nib is in great shape. Only thing is, it was a lever-filler, and the rubber sack had hardened. When they opened the pen in the store, it shattered into pieces.
Antique stores carry expensive products. However, store owners are mostly experts in large furniture and ceramics. Fountain pens are just old pens to them, I imagine. They also don't take up a lot of space. This particular owner didn't know the filling mechanism (my mum didn't too, but that didn't matter).
So when it turned to dust in their hands, the store owner figured the pen was damaged and couldn't be worth a lot.
It turns out it's a Dutch Union fountain pen from 1948 with a 14CT gold nib. I know this because it's in the original box, and it has a handwritten receipt included. It must be worth at least $30, maybe $50 once it's been resacked.
These are the stories we're all looking for when buying vintage pens. This has happened to me once, and I've purchased a handful of vintage pens. The reality is that thanks to the internet, most people know reasonably well what they're selling, so you'll have to pay a fair price.
However, antique stores and second-hand stores are mostly operated in the old way. You could get a good deal. Especially if the pen looks damaged, but actually isn't (i.e. rubber sack), you can get yourself a large discount.
Some antiques will also carry New Old Stock, which can be very interesting if you're a collector.
I have to admit that a lot of antique stores here are scoured by professional traders who sell the pens at a markup online. I've had the most success with small, provincial shops that aren't located in large urban or metropolitan areas.
Local Pen Clubs
There must be thousands of local pen clubs across the world, and most of them have some sort of trade program for their members. This can be as simple as meeting once a month and offering your old pens for sale.
A great place to look for local pen clubs is Facebook Groups.
You won't find dramatic bargains here, since most members will know exactly what they're selling. However, since pen clubs are meant to share a passion - not make money - you won't overpay as well.
Another advantage is that the pens are most likely well-maintained, and any flaws or damage will probably be disclosed to you.
Reddit /Pen_Swap
If you don't have a local pen club, you can try Reddit's international pen club /Pen_Swap. This is a great thread where pens have been traded for six years now, and it still has an active community.
On there, a lot of interesting pens are offered, and the people are true enthusiasts, like you and me. You will probably get a fair price and good service since there is some sort of social control.
Check out /Pen_swap here (new tab)
Pen Shows
If you can find a pen show near you, this is a great place to shop for vintage pens. There are a lot of professional traders at pen shows if you want restored pens and don't mind paying a markup. However, there are also loads of pen enthusiasts carrying their own collections. You won't find real bargains, but you will have plenty of opportunity at buying your dream pen at a fair price.
Garage Sales and Flea Markets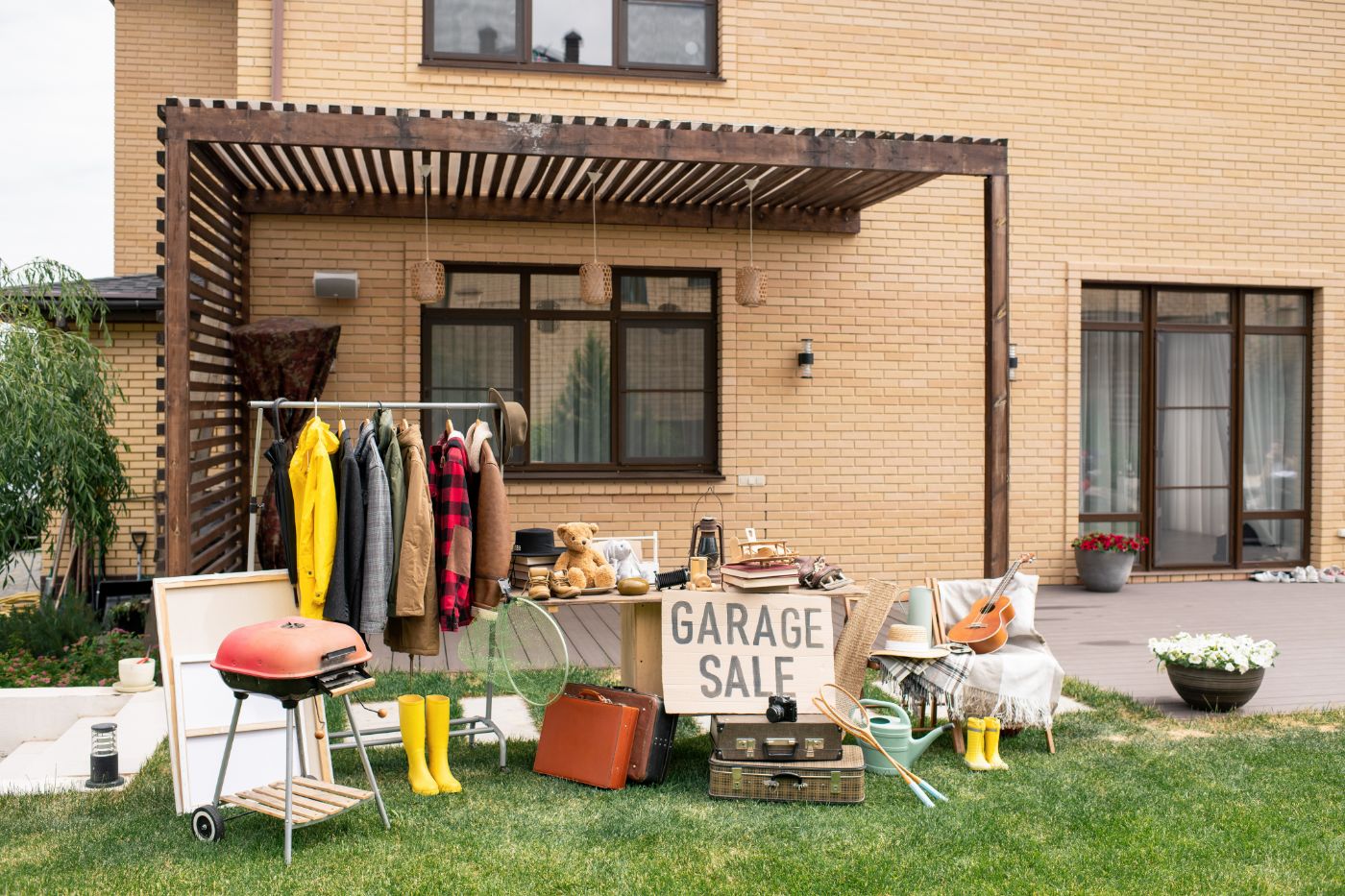 Another great place for finding bargain fountain pens are garage sales. This is a bit more work since most households don't really carry fountain pens anymore, and if they do, generally no more than a few.
The large advantage of garage sales is that the owners generally have no idea what fountain pens are worth, and you can find pens in really nice condition around the $5 - $10 price mark.
If you get lucky, one of their grandparents used to be a collector. Chances are, however, that they understand the value of such a collection, and you'll have to pay a fair price.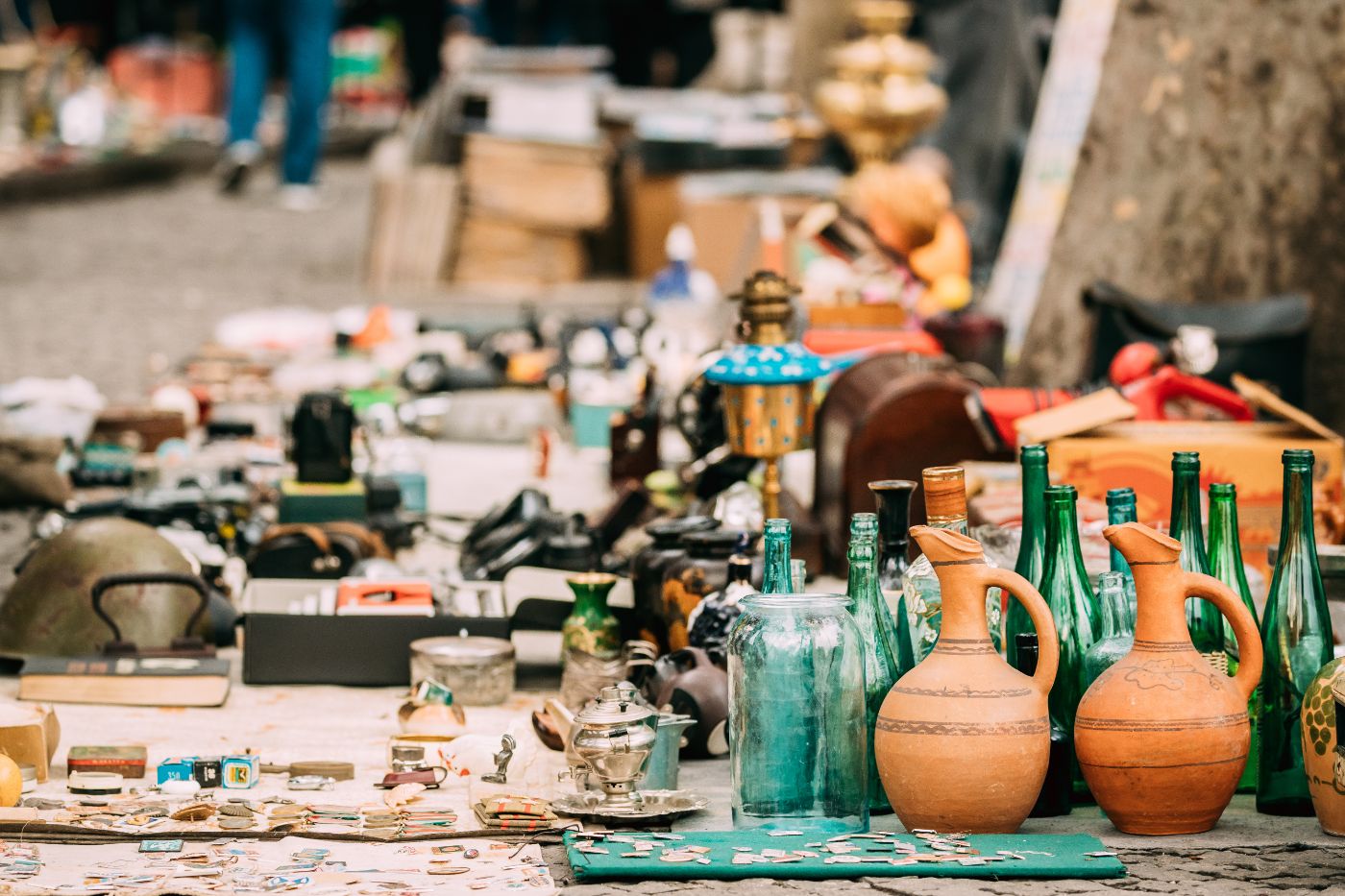 With garage and yard sales, I'm on the lookout for small, old boxes: tins, wooden and cardboard. I always open small boxes to see if there's a hidden pen inside.
Especially with high-quality pens that were produced on a large scale, like the Parker 51, you can really get lucky and pay well beyond market price.
eBay
While it's true that eBay has a lot of professional traders, restorers, and collectors nowadays, you can still find plenty bargains on there.
If you want to find a bargain, make sure to search for 'fountain pen' instead of a brand and model name. While you know what you're looking for, you want to buy from people who don't know what they're selling. People who don't know what they're selling list items as 'simply pens' or 'fountain pens'.
I find that eBay is especially great for buying restored fountain pens or popular vintage pens that are widely available.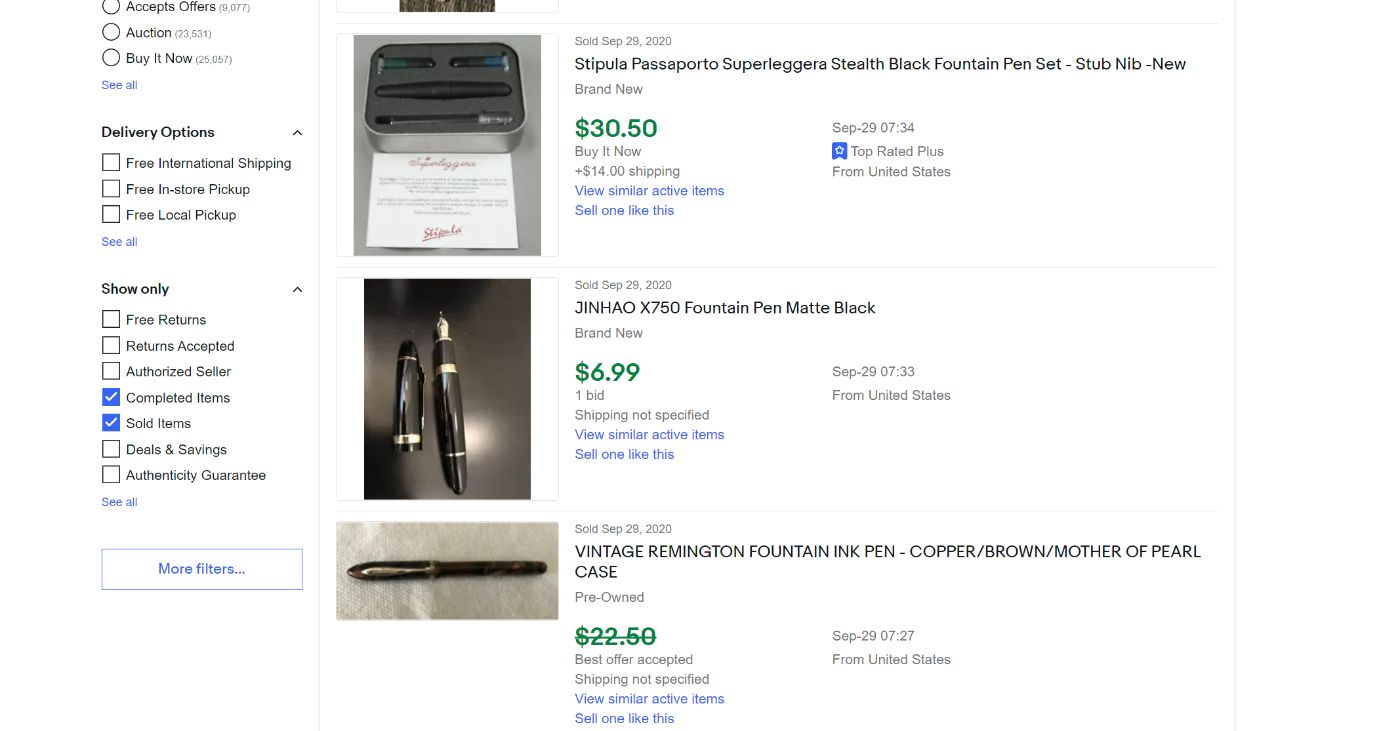 Finding the market value of any pen
eBay is also a great resource to find the market value of any pen. Simply search for listings of 'pen brand + model' and select the option to only view 'Recently Sold Listings.' This filters out any unsold listings with inaccurate prices.
Pens you can find easily on eBay in good condition are:
Parker 51, 45, 25
Pelikan 140, 400
Conklin Endura
Sheaffer Targa & Imperial
How to shop for online vintage pens deals
always check nib quality
look for cracks in cap (edges) and barrel
If you're buying second-hand online, there are a couple of important things to double-check.
You don't want to pay top dollar since there's always a chance the product is damaged. I always leave some margin ($10-20) off the market value. If one of every five pens is a complete miss, I've still paid a reasonable price overall.
How to check pictures
Don't buy listings with bad or few pictures. Inspect any pictures very closely. Check the tine alignment of the nib; does the nib look straight? You want the nib to have a white tip (iridium tipping material). Look for any cracks in the cap and barrel. Scratches are normal, but cracks are bad. Especially check the cap's edge, since that's where a lot of pens break when they're dropped.
Craigslist
Craigslist will work the same as eBay, with the main difference that it's better for finding bargains than eBay. Craigslist has fewer professional sellers and traders and more listings of people who are just cleaning out the attic.
Follow the advice I've mentioned for eBay to ensure you purchase a sound pen, or don't overpay overall.
Etsy
Etsy is better for finding restored pens by professional restorers. This platform has a lot of enthusiasts that put a lot of time and effort into finding good condition vintage pens and restoring them thoroughly. There are also traders on there that import Chinese pens and offer great service.
Online Pen Stores
If you're looking to buy a pen that's been thoroughly checked, cleaned, and restored, you should try out one of the online vintage stores below. These are all renowned stores with an outstanding reputation for quality and customer service.
The advantage of buying from one of these stores is that you'll be sure you get a good pen that works. Some stores even offer a limited warranty.
Another advantage is that you can get New old stock, which is basically a new pen that's vintage anyway. This is unsold stock from back in the day and is now again sold. For new old stock, I recommend going to Peyton Street Pens.
For high-quality restorations, I recommend checking out Fountain Pen Hospital, who'll have an excellent collection at any time.
Did you find the answer to your specific question?
👍

11
👎

1