Must-Have Maintenance Gear for Fountain Pen Users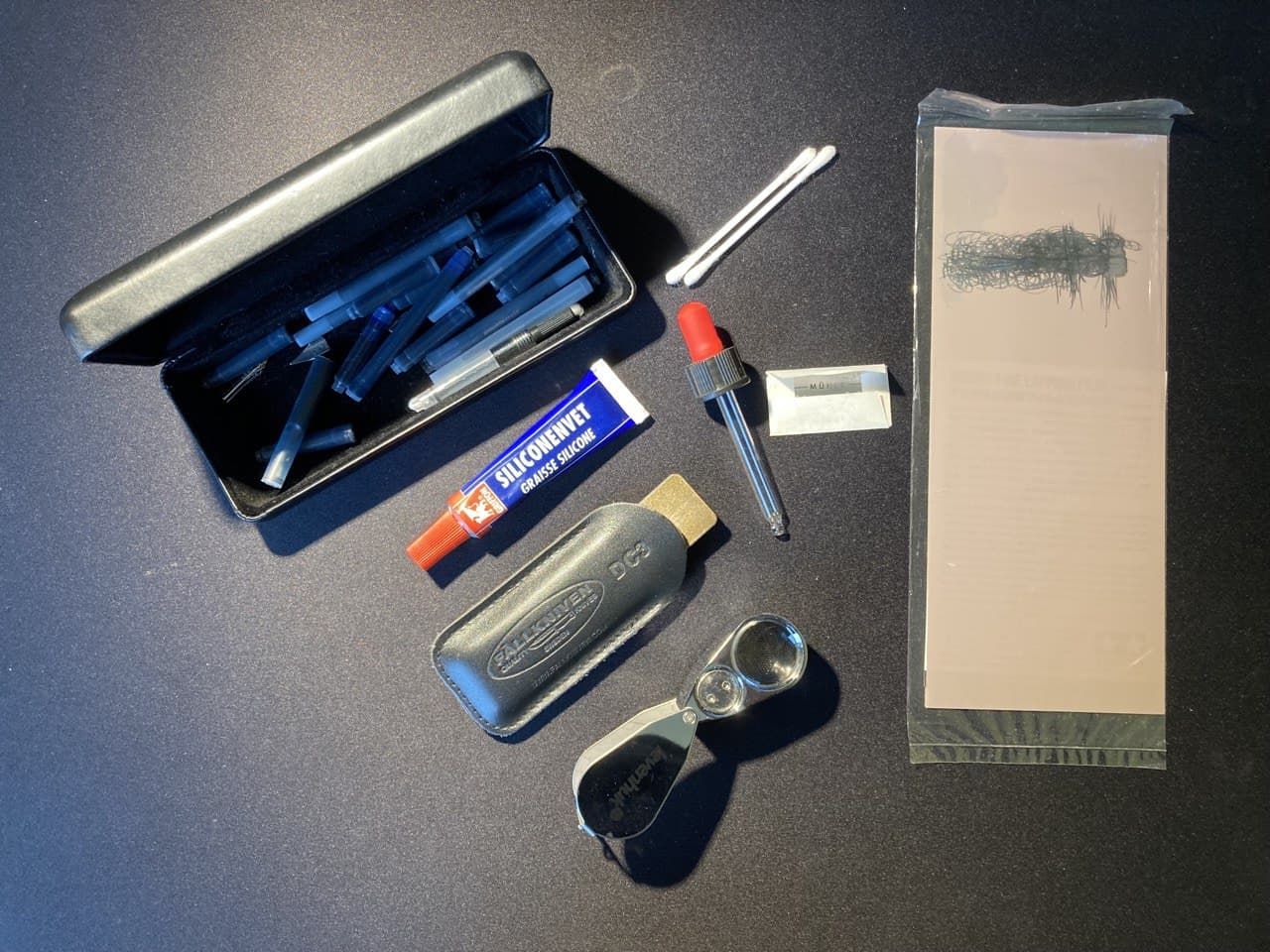 Below I'll list the products you'll need for maintaining your pens. You really don't need hundreds of tools to maintain your pens, but it's really nice to have a couple of items in stock for simple maintenance jobs. I've used all of these items myself and can recommend them wholly.
The three things I recommend that everyone gets for maintaining their fountain pens are:
Bulb syringe (check price on Amazon) - makes cleaning your pens a lot easier.
Syringes (check on Amazon) - for filling eyedropper pens or ink cartridges.
Jewelers loupe (check most popular on Amazon) - for inspecting your nib tine alignment and adjustments.
Below I'll go over specific tools and supplies for cleaning your pen, converting it to an eyedropper, and adjusting and maintaining your nibs.
Pen flushing and cleaning
If you want to buy a simple one-and-done cleaning kit, I recommend the pen cleaning kit by Koh-I-Noor (check price on Amazon). It comes with their famous pen flush and a good bulb syringe.
On a budget
If you're on a budget, you can be done for under $10 by creating your own pen flush and buying universal bulb syringes.
Nib adjustment and maintenance
Creating italic and stub nibs
Side cutter (check on Amazon) - for clipping nibs to create a stub nib. Make sure to smooth down the nibs' edge on the DC3 and micro-mesh afterward.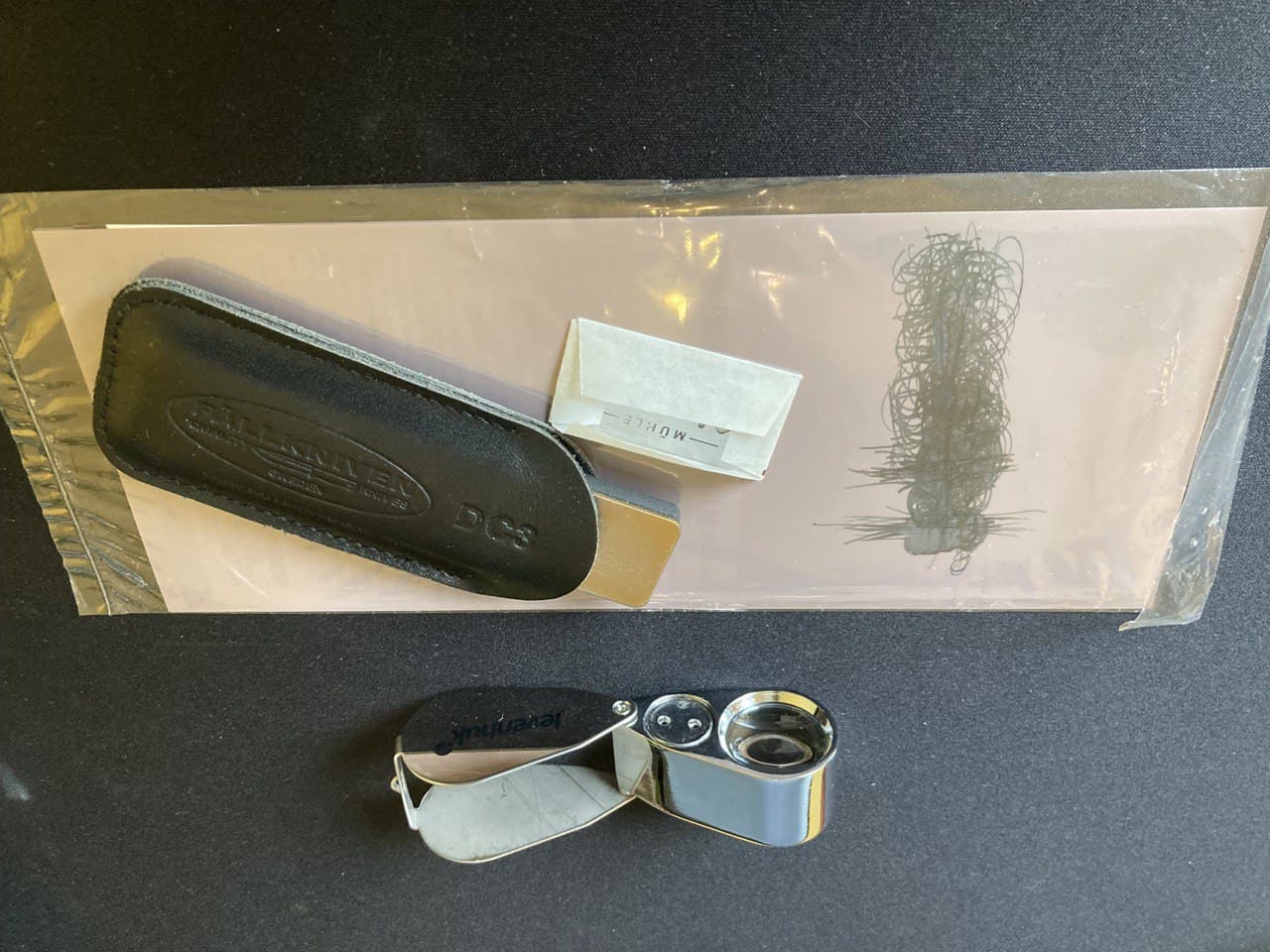 Eyedropper converter
Random handy products
Universal cleaning products that are good to have lying around (all links go to Amazon):
Paper towels or an old cloth for wiping ink
I have a large glass jar or vase in my office to collect dirty flush water. This way, I won't have to walk to the sink during large cleaning sessions.