Fountain Pens are Great for Everyday Use - Here's why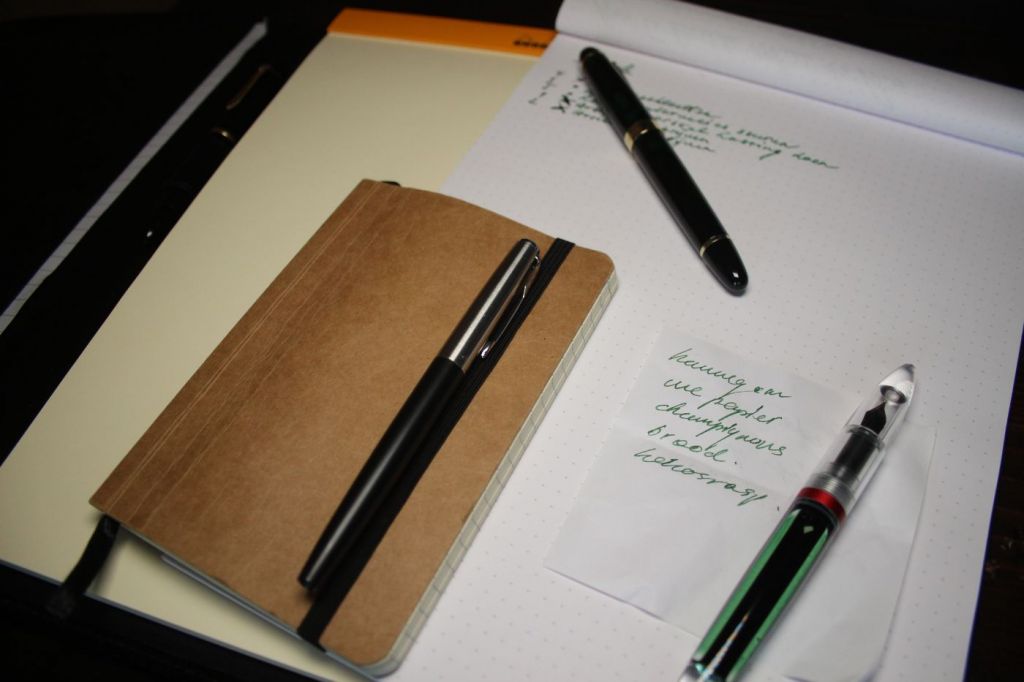 I hadn't used a fountain pen in years, and I thought it wasn't a good pen for everyday use. After four years of using fountain pens, I've changed my mind, and I'll never go back.
Is a fountain pen good for everyday use? For most people, fountain pens are good for everyday use, if you get the right one for your needs. They write more ergonomic and are more durable and versatile than other pens. However, if you continuously take quick notes, on a clipboard, for example, fountain pens are not the best option.
There are some caveats to fountain pen use, and in some situations, you might want to stick to your ballpoint. I'll discuss those below.
Why a Fountain Pen is Great for Everyday Use
I believe fountain pens are, for most people and in most situations, by far the best everyday writing tool, especially for people that have a regular desk job like me. The main reasons I think they are better than ballpoints and pencils are simple. They are more pleasant to write with, they are more ergonomic, and they are more fun. They are not for everyone, however, and some people do not enjoy the writing experience of fountain pens.
My general recommendation is: if you are interested in the best possible writing experience, or are currently experiencing hand fatigue, you should try out a fountain pen.
In my experience, most people who dislike fountain pens generally have had some sort of bad experience with them. They didn't get the right type of pen, or it didn't work properly. The pen was dry, skipping, or it was hard-starting. Or it leaked! Those are all legitimate fountain pen problems, but in the last couple of years of using them, I've learned that all these problems can be avoided completely.
The main caveat is you have to figure out what fountain pen you'll need for your use. If you figure out what type of pen will work for you, fountain pens are great tools for most situation.
I'll go into more detail on the advantages below. Still, I first wanted to give you a quick overview of the pros and cons of using a fountain pen, as well as going over the situations in which you might want to avoid using them altogether.
Advantages and disadvantages of fountain pens
Advantages:
writes without pressure
more ergonomic
more durable
more pleasant writing experience
more fun
more personal & more options
you won't lose your fountain pen
Disadvantages:
you'll have to refill & maintain yourself (it's easy)
fountain pen inks are waterbased
if you lose your fountain pen, it hurts
traditional models tend to dry out uncapped without writing
when first starting, it can be overwhelming
if the virus gets you, you will buy too many
If you find it all a bit overwhelming, don't worry. I'll end this article discussing the most important things to know when starting.
When to probably avoid fountain pens
People who should probably avoid fountain pens on the job are parcel deliverers, warehouse supervisors, door to door salespeople, and so on. If you're on the move and have to take brief notes on a clipboard, a ballpoint is likely the better bet. Also, if you have to use carbon copy paper, fountain pens won't work well, since you don't want to use too much pressure using a fountain pen: it will damage the nib. Although there is a solution: you can get a pen with an accountancy nib.
The nib is the tip of the pen that puts the ink on the paper, and with fountain pens, you can get all sorts, shapes, and sizes
Suppose you like to leave your pen uncapped throughout the day. For example, you take notes throughout the day, but not continuously. A ballpoint or pencil might be better. Fountain pens tend to dry out when uncapped, mainly traditional models.
There are solutions for both these situations if you really want to use a fountain pen though. To avoid the pen drying out, you could get a hooded nib, or a capless pen like the Pilot Vanishing Point (check it out, it's cool fountain pen).
If you dislike maintaining your pen (simply flushing it once a month) or don't want to consider your pen at all, a fountain pen is not a great fit. Since you're reading this article, however, it's my guess that's probably not you.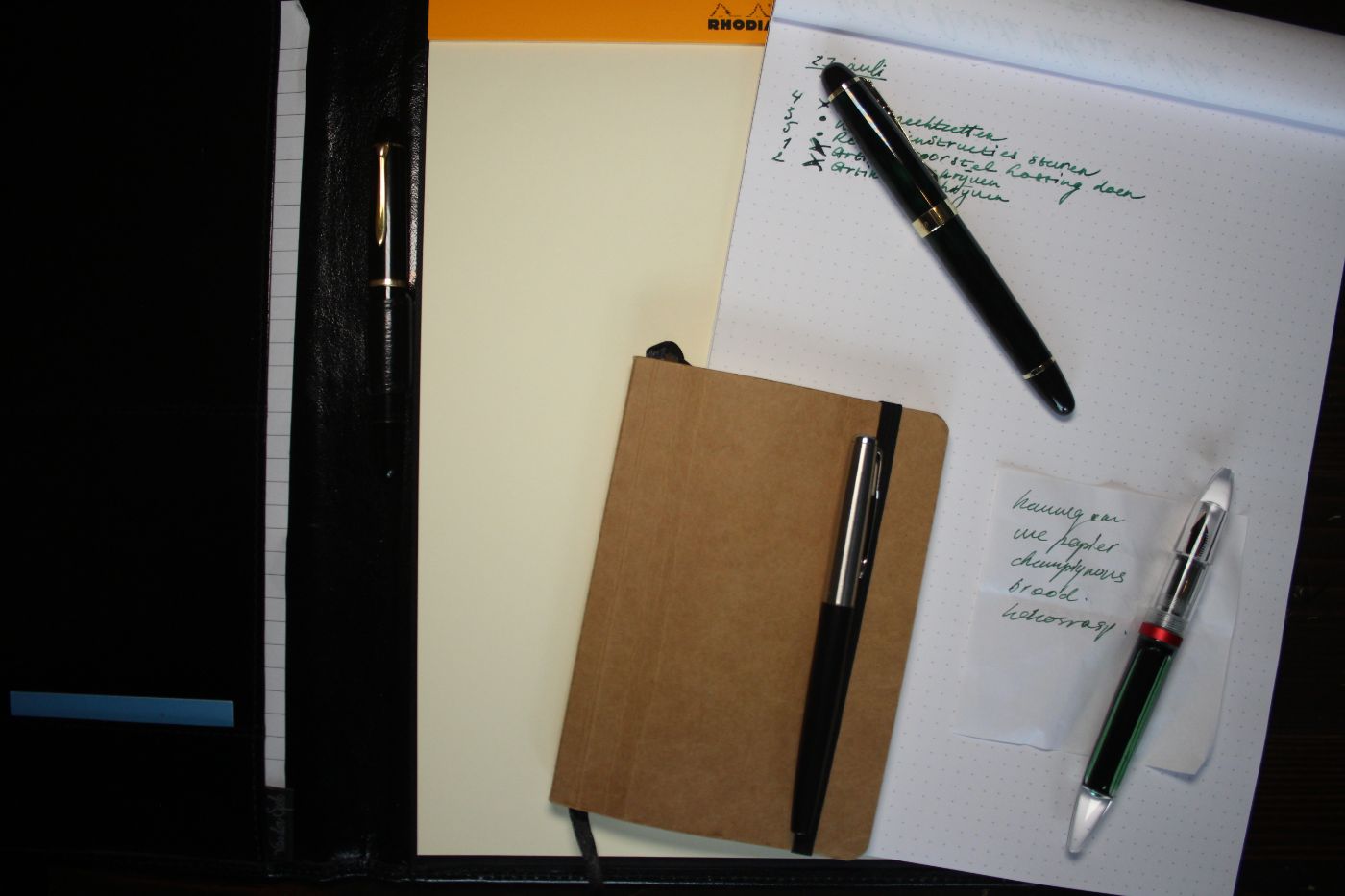 Can You Write Normally with a Fountain Pen?
Fountain pens don't require any special technique. You need a bit lighter touch for most fountain pens, but there are nibs available that can handle a bit more pressure. Apart from that, you can write with most fountain pens just the same as with a ballpoint or pencil.
So apart from writing more lightly, there's nothing more to it. There are difficult pens out there that have a sweet spot of some sort, but if you get the right beginner pen, that shouldn't be a problem. I would even say that fountain pens write more easily than any ballpoint I've used, and even rollerballs (or gel pens).
Fountain Pens Have Some Major Advantages
They write effortlessly
Unlike ballpoints, fountain pens require no pressure to write - they write under their own weight. They also tend to have a wider grip section than ballpoints, which reduces strain and hand fatigue. A good fountain pen is a wet writer, which means they lay down a lot more ink on the paper than a ballpoint or even a gel pen. Fountain pen ink is liquid, as opposed to ballpoint ink, which is more of paste.
They are refillable: cheaper and environmentally friendly
Most pens are throwaway plastics. I don't like that one bit, especially since filling ink is no rocket science: it's super easy. Fountain pens are the ultimate refillable pens: you can click in your cartridges without any effort. If you get a converter, you don't even have to replace the plastic cartridges - you just suck up the ink straight from the bottle.
You can choose your own ink
There are a lot of fountain pen inks available, and most of them are way better than the ink in ballpoints. You can fill her up with every color or ink you like. Some inks are bulletproof (which means: waterproof, laser resistant, freeze-resistant, and so on) for archival purposes. There are inks with a distinctive sheen to them. And for most of them, you can get samplers that just cost you a buck or two.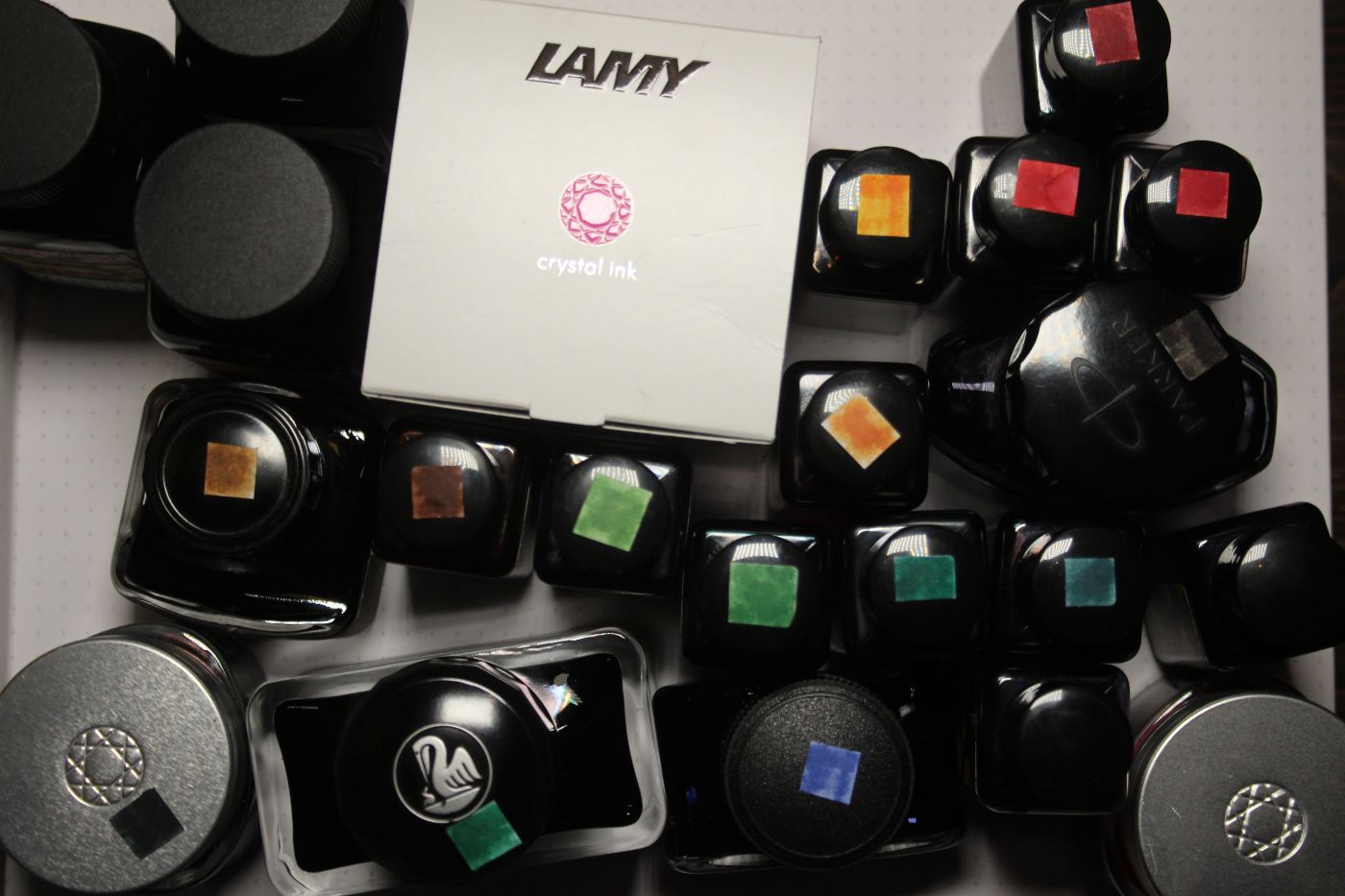 Things to Consider before Getting your Everyday Fountain Pen
There are three main things to consider before getting your first fountain pen:
what size nib you want
what size pen you want
what type of ink you want
You can get fountain pens in Extra Fine (EF), Fine (F), Medium (M), and Broad (B). For your first fountain pen, I recommend getting a Fine (F) or Medium (M) nib.
You can quickly determine what size nib you want based on the size of your handwriting, and the type of paper you'll use.
What paper will you write on?
If you usually write on regular paper (copying paper, regular notepads, etc.), you should try the Fine nib. If you write on higher quality paper, for example in Moleskine or Leuchtturm journals, you should try the Medium nib.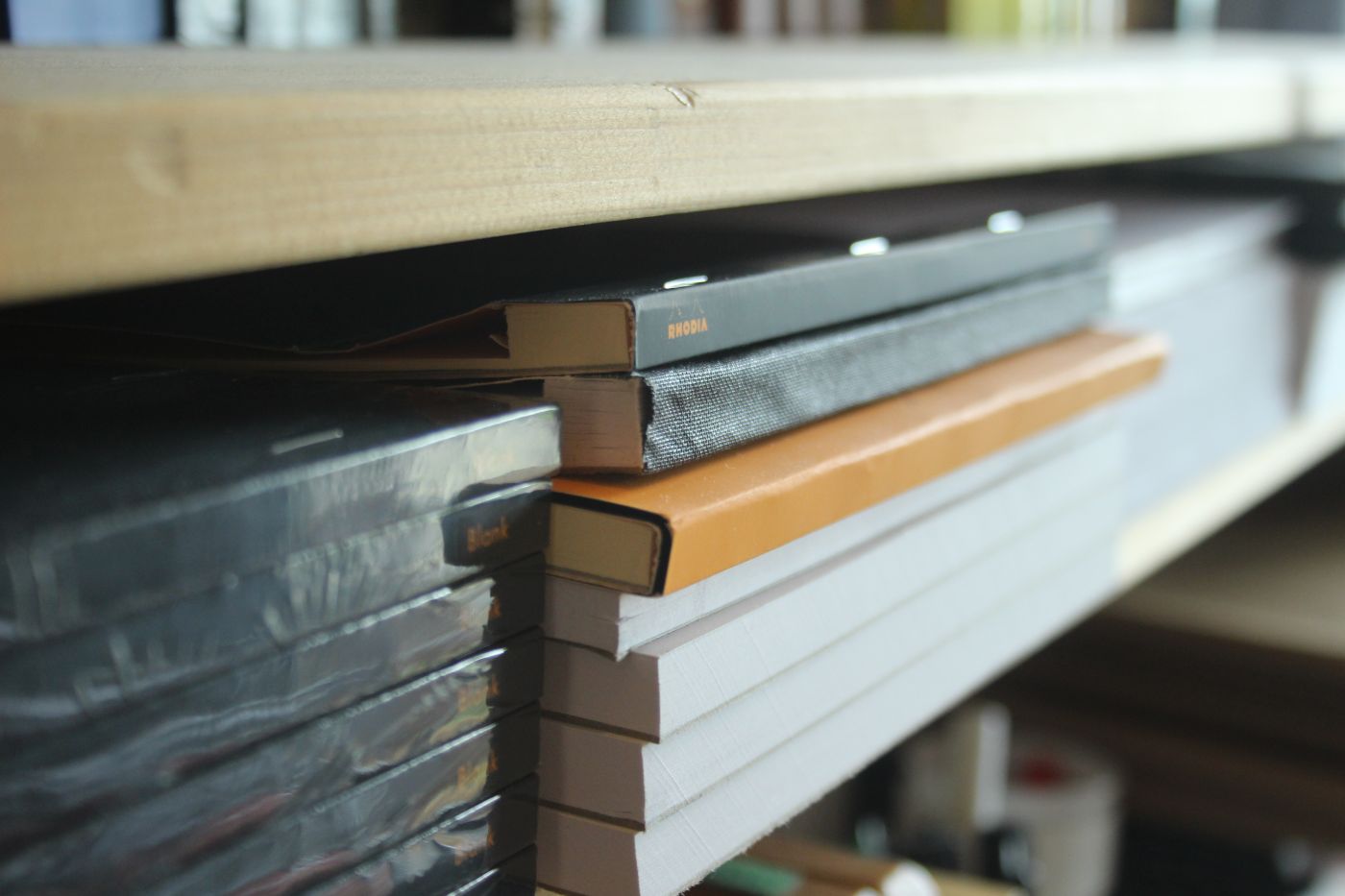 How big is your handwriting?
If you have small handwriting, try a Fine (F) or Extra Fine (EF) nib first. If you have large handwriting, try the Medium (M) nib first. If you have large handwriting but will use cheap paper, go with a Medium (M) nib and get the right ink. Noodler's X-Feather is a non-feathering ink, which will work well on cheaper paper.
How big are your hands?
The size of the pen depends on the size of your hands. Bigger hands = bigger pens. The best way to figure out what size you like is by going to a physical store and trying out different pens. However, I'll give some all-star pens below if you don't want to do that.
Where to start looking?
If you are interested in getting your first fountain pen, here are some very good beginner pens that won't break the bank:
Large hands: Jinhao x450 - heavier pen, great for larger handwriting and hands, affordable, good nib
Small budget: Platinum Preppy - lighter pen, very cheap
Versatility: Lamy Safari - good pen for tripod hold, lightweight, bit more expensive, interchangeable nibs (try out multiple nibs on cheaply)
Cheap paper: Pilot Metropolitan - one of the best beginner pens, Pilot's Medium (M) nib works great on cheap paper.
These are well-known and well-respected in the fountain pen community, and they won't disappoint.
Did you find the answer to your specific question?
👍

39
👎

2